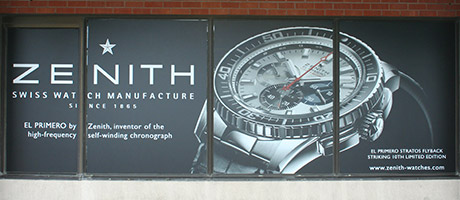 Digital Imaging
The power of a full colour image is unmistakable. It grabs your attention, instantly bringing focus to your product or service. Clearly a major advance in visual technology, these compelling graphics make a strong statement about your professional image and credibility, build customer awareness in record time and draw a dynamic distinction between you and your competition.
Banners
Combined with solid vinyl lettering and graphics, these banners are designed for signs, sales, promotions, birthdays, display booths and more. They are available in three vinyl weights: 10 oz is the standard for most indoor/outdoor applications, 13 oz rugged vinyl is for any application with wind conditions and 16 oz double-faced vinyl is designed for applications where text on both sides can be viewed.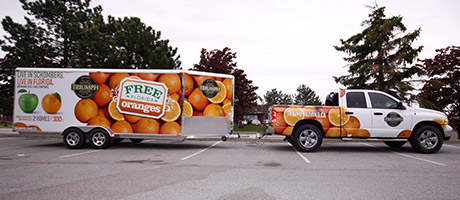 Vehicle Lettering
Vehicle lettering is an effective and continuous form of advertising. Did you know that the average delivery truck makes 16 million visual impressions in a SINGLE year, and generates over 600 impressions for every mile driven? Your company vans, trucks and other vehicles become rolling billboards.
Do it yourself and save money
Vinyl Lettering comes precisely positioned on a transfer tape. You don't need to position each letter. Simply remove the backing paper, press to apply, & remove transfer tape. The lettering or graphic remains permanently attached. We provide application fluid, vinyl squeegee and easy to follow instructions with every order.
Magnetic Signs
Magnetic signs are most commonly used for advertising company names and/or promotions on the side of vehicles. Properly cared for, magnetic material will provide years of cost-effective communication and is available in a number of colours.
When sizing your vehicle for a magnetic sign, be sure that you do not plan on placing the magnetic sign over any molding or areas of trim that will create an air gap of any kind. The sign needs to go against the smooth part of your vehicle. Any air that can get under the sign will cause it to pop off.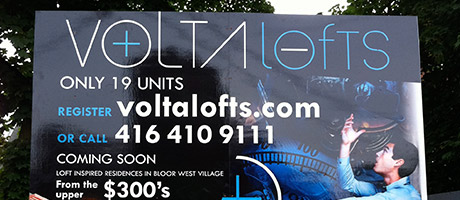 Plywood & Billboard
Whether driving to and from work or just around town, people are quick to notice a new billboard. Tap into that decision-making time by reminding potential customers that you're ready to service their needs. We can custom colour any background and help you choose the right materials that will stand up to heat and cold and produce a long lasting sign for you.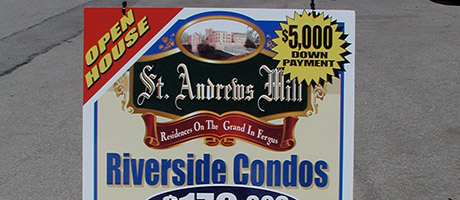 A-Frames / sandwich board
Bring the Customers through the door, with a custom made A-Frame or Sandwich board for your business. Sandwich Boards can call attention to your business and alerts shoppers on the sidewalk that your business is just ahead. Sandwich Boards are designed to address your unique requirements and needs. They can even be used to distribute flyers or coupons for your business.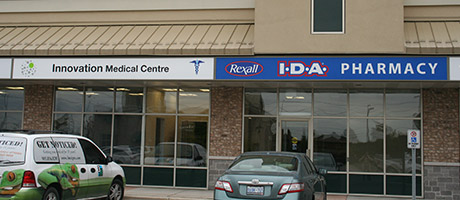 Illuminated signs & pylon
Illuminated signs make a great beacon to attract new customers. This sign works 24 hours a day. We can create a new sign or refurbish an existing one.
Manufactured in any size or configuration, pylon signs provide high visibility and versatility. Hollow steel posts are topped by aluminum boxes or fully clad from the ground up. Acrylic, lexan or flexible vinyl facings accommodate an endless variety of graphics and messages.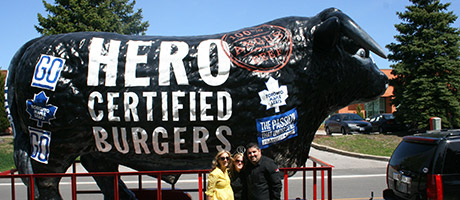 Custom Promotional
Over the years, Trade Mark Signs has heard, "Since you designed the the logo,...can you put together some banners and store display pieces for us?" Our answer: "Yes we can!" With our existing knowledge and understanding of the overall promotional program and its brand marketing objectives, we can handle the additional task of designing, printing, packaging and fulfillment of effective POP display and signage items. Trade Mark Signs can provide further budgetary value by creating display and signage items tied directly to the promotional concept and brand identity.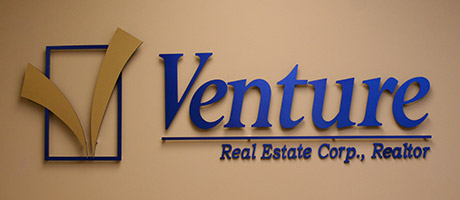 dimensional lettering
Dimensional Letter Advantages
Dimensional letters are individually created from high-impact plastics or various metals; that are mounted to your sign surface, building wall, or entrance monument. Dimensional Letters are desirable for the following reasons:
Dimensional Letters stand out.
They are not on the same plane as your sign background-creating depth to your sign, making it more noticeable than either painted letters or vinyl type lettering.
Dimensional Letters are more durable.
As long as dimensional letters are made from high-impact plastics (such as Butyrate) or metal; they can be permanently mounted to any surface. Premium materials will last longer, and look better longer than any other form of signage.
Dimensional Letters add class & distinction.
No matter what type of building, business, or signage need-dimensional letters add a look and feel unlike any flat type of signage.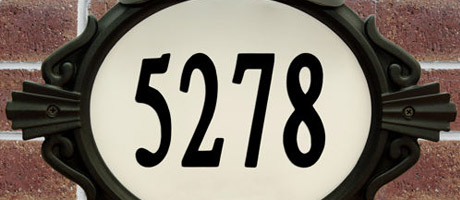 address plaques
Why not have your logo on the houses you built?

• All Aluminum
• A great way to add character to a house
• Matches the outside lights
• Priced lower than our competitors
• 2 day turnaround time
• For larger orders (50 or more) please call for volume pricing

Frame Colours Available:
• Green Vein
• Matte Black
• Gold Vein
• Silver Vein